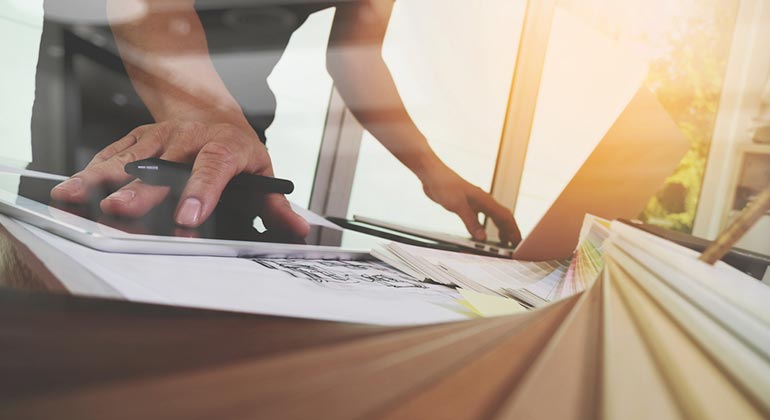 In the third part of this series of blog posts about Tanti Interiors Turnkey Projects, we took a close look at the ground work required to prepare the blank canvas which will have us looking at a space taking a definite shape.
This is when the client can start to really get to grips with the materialisation of a project, since all major features will have been outlined. In short, the site now has structure.
In Step 4, electricity supply, light fittings and electrical points which have already been mapped out, are physically fitted in place, ready to welcome the first light fixtures. At this stage soffitts are also installed and fine-tuned in order to hold ceiling lights or spot lights effectively - indeed soffitt light fixtures are the very first to be switched on. Security systems such as alarm systems, CCTV cameras, doorbells, intercoms and computer network systems are also now set in place. This is when the client is usually called in to confirm details which have already been mapped out of course, however last minutes tweaks are generally possible.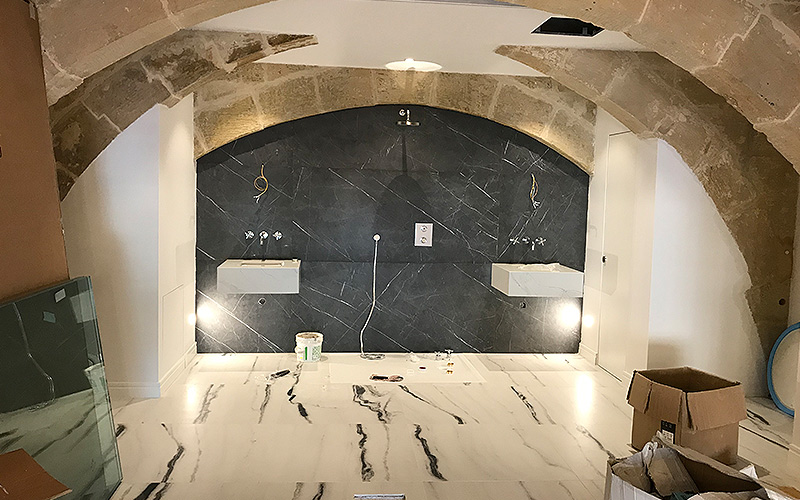 Next, we look at the water fittings, which generally can start being laid out once the electricity work is done. Water pipes which have already been allowed their respective space in walls are fitted in and connected. Water flow is tested, geysers and/or water heating systems installed. This is why electricity is installed first of course.

Air conditioning ducting is installed, as well as under-floor heating systems if these are planned as part of the project. This means several workers can be on site at the same time, so things can become busy. We liaise with all our sub-contractors to organise things suitably to create the least inconvenience.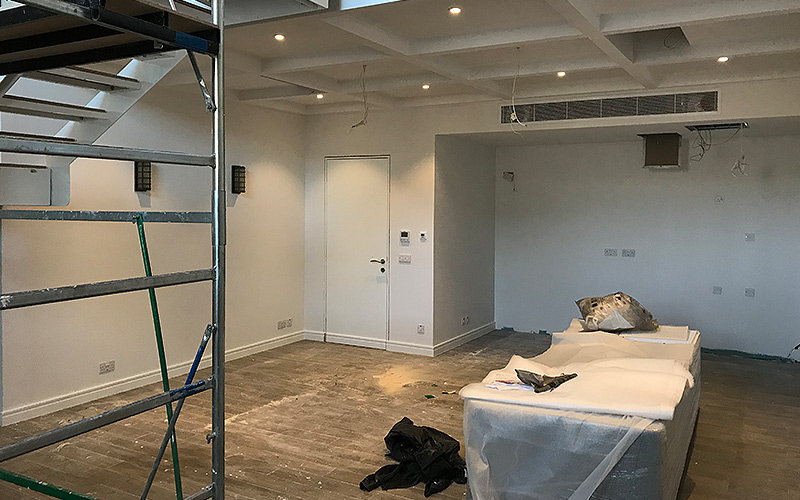 Once the groundwork for this phase is over and done with, we can start to whitewash walls, cover others with wallpaper or other wall coverings. Tiles and marble for instance are set in place. We start laying the floors or flooring, whether this be stone slabs, tiling or parquet. Bathroom fittings will be installed.

As each phase gets to be completed, we clean the site to enable workers coming in for the next stage of the project to work better and avoid damages or injury. Loose wiring or stray tools are avoided like the plague. We believe in an orderly work space which is tantamount to smooth progress in any project.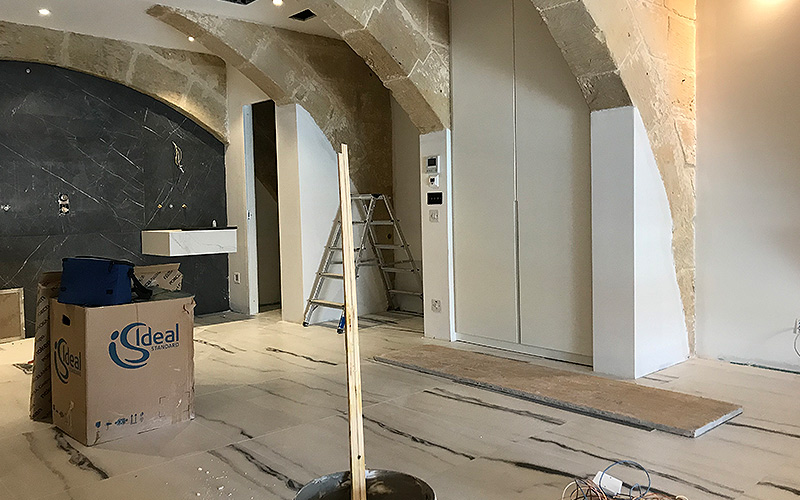 Apertures are installed, both doorways and windows. Any recesses that require enclosures will also be finalised. While the project is far from complete, it is now defiitely taking shape, rendering itself visibly alive and ready to move on to the next and final stage - what we call the 'fun' part - the decoration.


About Tanti Interiors
At Tanti Interiors, we offer professional turnkey projects and renovation of commercial and residential properties in Malta and overseas offering a bespoke service tailor-made for each individual client, and property.