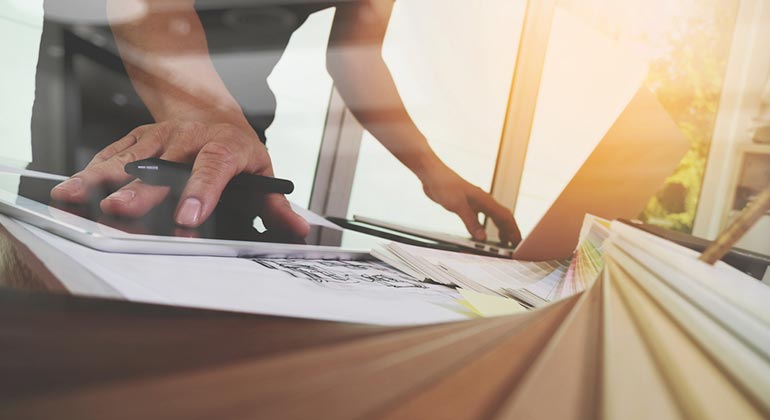 In the first part of this new series of blogs called 'Part 1 - New Project – Step by Step', we are providing an insight about Tanti Interiors' Turnkey Projects.
In the first part of this new series of blogs called 'New Project – Step by Step' , we are providing an insight about Tanti Interiors' Turnkey Projects. In Step 1 we went through the paces of how a client approaches our studio, what sort of qualms may need to be addressed during the meet and greet phase, how we visit premises and discuss dreams, proposals and budgets. Once the client explains what he or she wants to do with a property or any given space, and after a site visit from our part, we start working on the plans for the bespoke project at hand.
Step 2 allows us to move on, with the client's budget in mind, to draw up detailed plans based on the 'as is' plans drawn up during Step 1. Because, whether we are faced with a bare room, a lived-in room, one apartment, an entire block of apartments or a ramshackle farmhouse, we need to start off with what we have.
New structural plans need to be discussed carefully, considering all aspects, from health and safety issues to the logistics of putting in a new feature or working around a major feature. New features may vary from a widened aperture, to a loft or an extension. A major feature may be a balcony, or a stairway. Incorporating all parts of the idea into an effective structural plan calls for a sound knowledge of architectural parameters, as well as a strong level of inventiveness. One may well understand that creating something unique is not always easy, especially when we need to adhere to strict building regulations, health and safety issues, budget limitations, the client's very own instructions and the nature of the space itself.
Regular discussions with the client are a must, with questions asked and answers given. Once the new plans are drafted, the preliminaries are presented to the client, explained thoroughly and discussed again.
As soon as the client approves of the preliminary plans, we begin sourcing things and getting quotes to gauge the expenses involved. The technical plans incorporate details linked to electricity and wiring, air conditioning and/or heating systems, plumbing, etc.

Keeping our feet firmly on the ground is imperative when there is a determined budget at hand, but we always try to maximise on the possibilities in order to give the client the best product possible.
Whilst the search proceeds outside the studio, the two-dimensional plan starts to be transformed further with elevations and technical details. These provide the client with a three-dimensional rendering of what the end product will look like. And at this stage, we can start looking forward to what we call the 'fun' part of a project......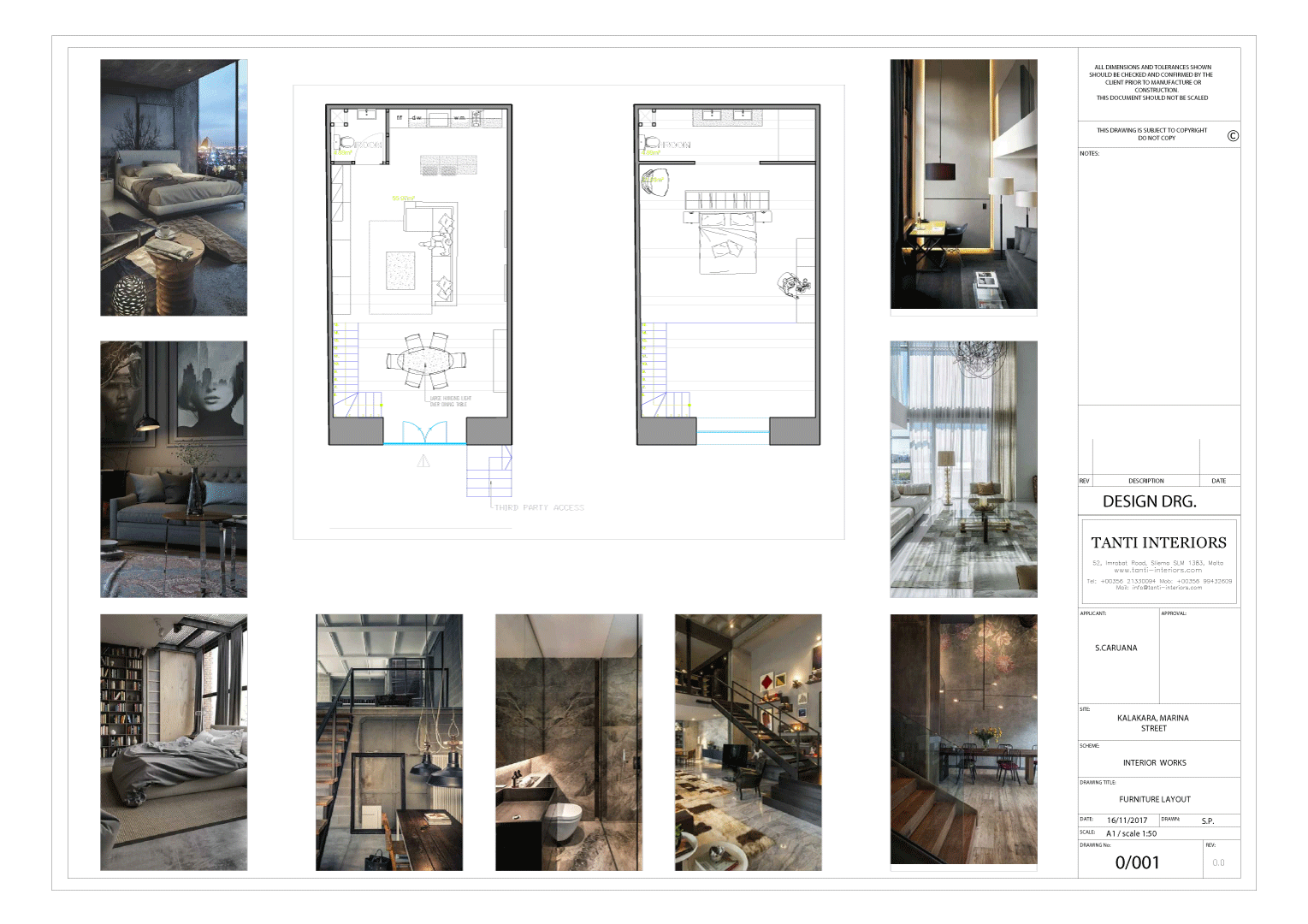 About Tanti Interiors
At Tanti Interiors, we offer professional turnkey projects and renovation of commercial and residential properties in Malta and overseas offering a bespoke service tailor-made for each individual client, and property.