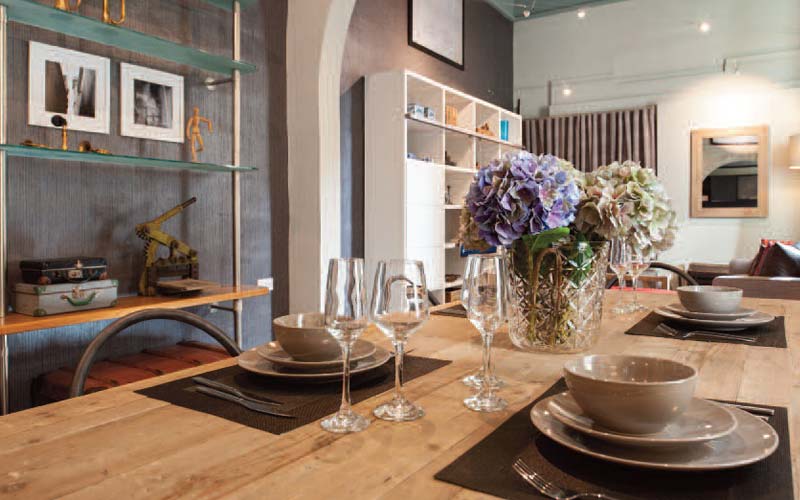 This wide open space with high ceilings had straight away given me a direction and style in mind. It reminded me of a couple of lofts I had visited throughout my travels.
THIS WIDE OPEN SPACE with high ceilings had straight away given me a direction and style in mind. It reminded me of a couple of lofts I had visited throughout my travels.
The property was previously used as an office space and thus had to be completely gutted to give it a totally different direction and to turn it into this comfortable habitation. There were plenty of features that contributed into giving me the loft feeling. The oversized windows along the whole side of the property were one of them. This is the fist time I have used actual sound proof glass to cut out the noise of the streets below and I must say that it works pretty well. In the kitchen area there were some metal 'beams' that were supporting a storage shelf back in the office days. To my surprise I discovered that these were not in fact beams but tracks from the old Maltese railway we had back then. There was no way I was going to remove these and I retained them and left them there as a feature from which eventually hung the two chrome marine suspended lights, purchased from Fabulous Home. To add to the vintage touch in the kitchen, I added some metal shelves and also a Smeg vintage fridge.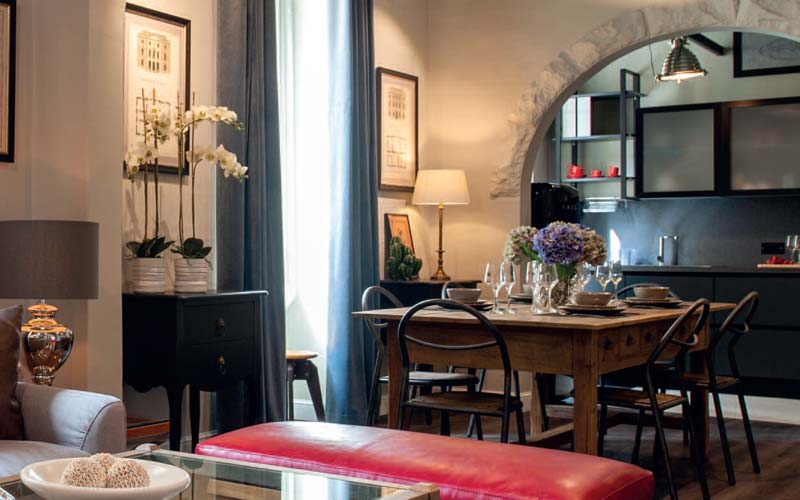 I kept the colours on the dark side to create a more intense and masculine feeling to this space. The use of dark wood floor planks, textured wallpapers from Omexco at Fabulous Home and the dark lacquered kitchen from OnePercent all contribute to the vintage and industrial feel. It's amazing what a difference little details make. For example the glass in the hanging cabinets is an old looking crinkle type glass used back in the days when I was in primary school. It reminds me of the glass we had on doors ourselves. Nostalgia!
The loose furniture all came from Fabulous Home. Keeping everything vintage and industrial. The metal frame chairs go perfectly well with the drift wood table. I also found a bunch of vintage travel trunks which I used throughout the property to give the feeling of philanthropy. Trunks are one of my favourite objects to use as furniture or focal points in rooms. I must say I have quite a few at home too. Old original cameras fill up a few glass shelves. These too were from Fabulous Home.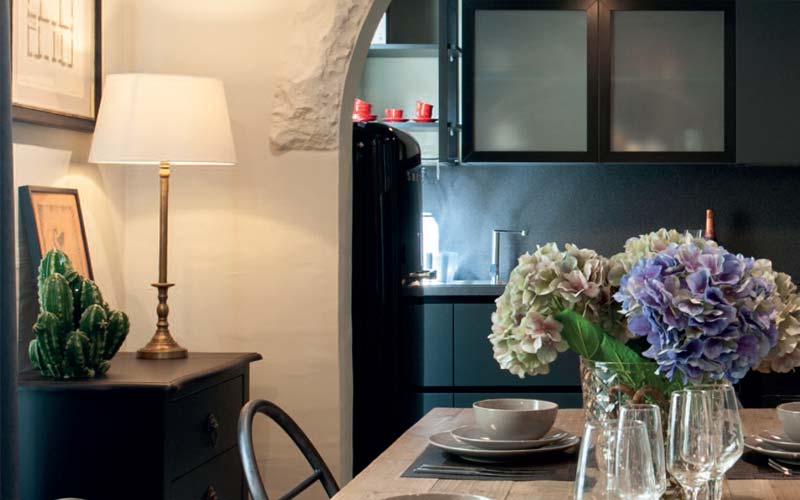 On this project I explored one of my late grandfathers warehouses and discovered a collection of antique carpenters tools. I thought that these would be perfect to use in such a space. After getting them restored and cleaned properly at my fathers antique store, they now sit on various shelves in a modern bookcase from Poliform. This contrast between the old and the new works very well and I tend to apply this a lot in all my projects.
The curtains and the wallpaper are what add a big impact. The use of a rich velvet fabric for curtains in an industrial loft would have not been thought of by many, but it works. The juxtaposition of the roughness of the style and the smoothness of the velvet really works for me. These beautiful fabrics were all carefully chosen from Fabulous Home together with the selection of wallpapers that together give a more urban feel to the property.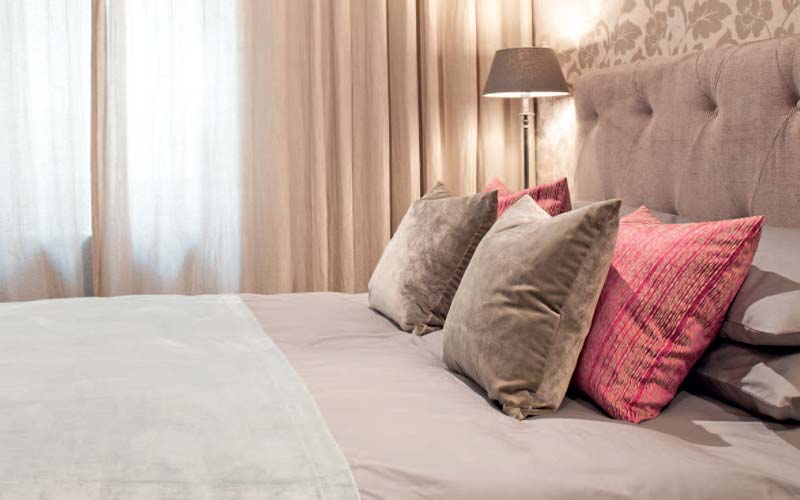 The bedroom was different. It's a dreamy one. Carrying on with the same flooring, you climb up six steps from the loft into this mezzanine level bedroom. All tones are kept soft and flowing smoothly. The large upholstered headboard in woven linen invites you in to sleep. The French style chest of drawers from Fabulous adds that classic touch together with the two armchairs. Pink was the touch of colour I decided to throw in, taking this from the cushions on both the bed and the chairs.
The loft has turned out to be a functional and beautiful space that I am truly happy with. It emits a good energy and that is important for me in my designs.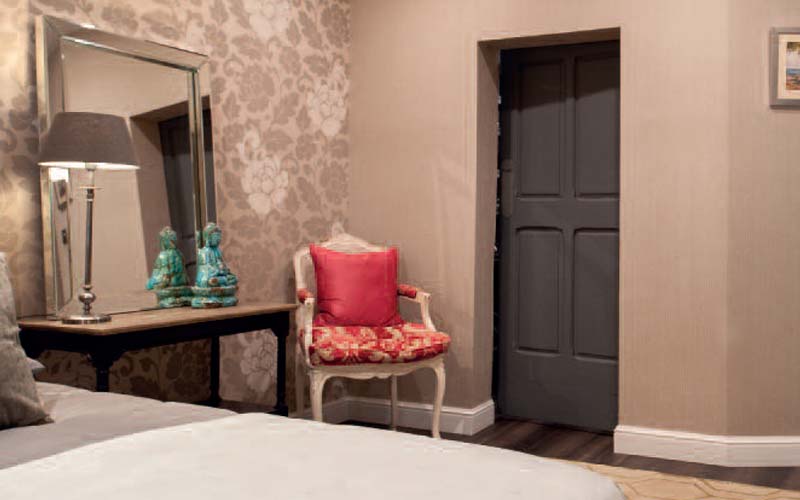 About Tanti Interiors
At Tanti Interiors, we offer professional interior design in Malta and overseas and pride ourselves in having worked on some of the most exclusive homes and commercial properties. Backed up by almost twenty years of experience we have built up a name on trust and knowledge on how to get it right.